La Cité du Vin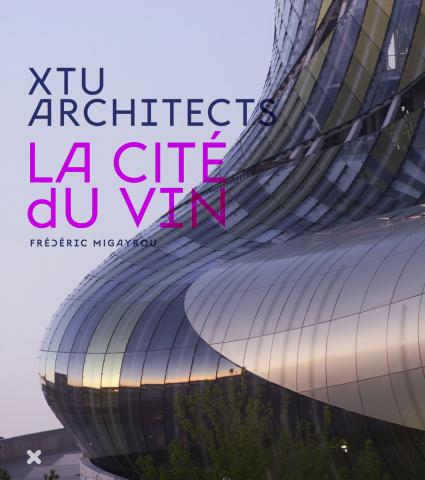 La Cité du Vin
XTU Architects
XTU Architects won the international competition held by the city of Bordeaux in 2010 for the design and construction of a facility dedicated to the diverse civilizations of wine. Nestled and curled up on the shore of the Garonne River, the Cité du Vin, asserts its presents like a figurehead, an edifice linking the city with its port and historic district (quai des Chartrons and Bacalan) where Bordeaux earned its reputation and prosperity.
Language(s):
English, French
Abstract
The architecture of Anouk Legendre and Nicolas Desmazières comes across as both the movement of a liquid element, and as a signal dominating the horizon, echoing the Cordouan lighthouse at the mouth of the Gironde Estuary. If the building's program calls upon the spirits of this place, the one of wine is paramount in the architect's approach. "The seamless, immaterial and sensual roundness" inspired by the tasting of a particular grand cru enabled XTU to imagine how to transfigure the organic link between architecture and wine.
This richly illustrated book, produced under the direction of art and architecture critic Frédéric Migayrou – author of the essay The contours of an oenomorphism and an interview with the architects – presents all the project phases and the singular approach developed by the architects, on the meaning of wine, its origins and the development of its cultural identity.
The XTU office of architecture and urbanism, founded in Paris, in 1999 by Anouk Legendre and Nicolas Desmazières, develops an innovative approach to the city, architecture and dwellings inspired by living organisms. Revealed in France by the realization of the French Pavilion at the Milan EXPO 2015, XTU Architects had already been recognized for its Maison des civilisations de l'unité réunionnaise (2008, laureate, unbuilt) and the Museum of Prehistory in Jeongok, South Korea (2011). In parallel, the firm invented, patented and developed a system of bio-façades with the CNRS, and was laureate of the In Vivo project "Reinventing the City" competition, Paris Rive Gauche.
Contents
6 The contours of an oenomorphism, essay by Frédéric Migayrou - 22 Interview with Anouk Legendre and Nicolas Desmazières – XTU by Frédéric Migayrou - 40 Vigilance of the terroirs - 50 The spirit of the robe - 80 The giddy heights of wine growing - 108 The nuances of blends - 126 The great casks and the senses - 154 Appendices
Informations
Language(s):

English, French

Référence:

978-2-37382-002-7

Nombre de pages:

160

Couleur(s):

quadri - 350 illustrations

Type de reliure:

Hard cover

Dimensions:

1 × 23 × 26 cm

Poids:

1100 g

Partenaire:

XTU Architects et les entreprises : Le Sommer Environnement, Grace Produits de construction, Coveris, Hervé Thermique, Del Tedesco, Alucoil, Smac SA, Bureau Veritas, Eiffage Route, Étienne Baillet