Archilab 2006 - Japon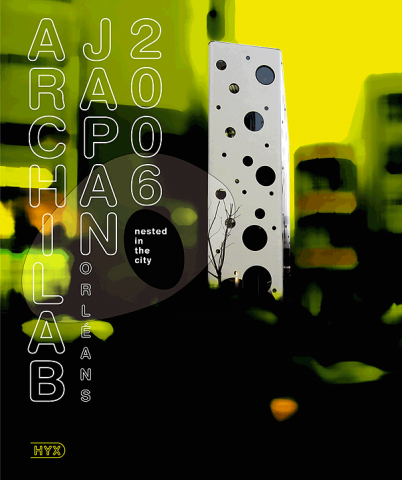 Archilab 2006 - Japon
Nested in the city
On the occasion of the exhibition Archilab 2006 dedicated to the Japenese architecture and entitled "Nested in the city", Hyx publish the catalog of the exhibition in French and English version. They present all the projects of thirty invited architects and a set of critical texts which put in perspective the stakes and the subjects of the exhibition. More than any other country, Japan was interested at home, the space domesticates being perceived as "a space privileging the thought", a case surrounding the life these occupants...
Abstract
Hundred of projects presented in the catalog are built for the greater part. Selected by both curators (Akira Suzuki and Mariko Terada), they offer us a panorama of this architects' new generation which began in the 1990s.
The most famous in France are doubtless Shigeru Ban presented to Archilab in 1999 and which was the first one to make approve tubes cardboard as support of his houses and also Kasujo Sejima who saw confiding with Ryue Nishizawa the construction of the Museum of the Louvre to Lens. Symbolic Bow Wow workshop is the Leader of this new generation.
After the economic crisis of the end of the 90s, the construction of public establishments of average dimension and the competitions of architecture rarefied. The house thus becomes the space of creation privileged for these architects. That's why, in Tokyo, Jun Aoki, Kazuyo Sejima, Ryue Nishizawa, Takaharu and Yui Tezuka, Mitsuhiko Sato, Taira Nishizawa, Masao Koizumi, Yasuhiro Yamashita, Mikio Tai, Yuki Ishiguro, conceive small houses which embody the way of life of their inhabitants and maybe our future today.
Informations
Language(s):

English

Nombre de pages:

296

Couleur(s):

four colours - 300 illustrations

Type de reliure:

soft bound

Dimensions:

1 × 23.5 × 28 cm

Poids:

1200 g

Partenaire:

Co published with the City of Orléans