Chronomanifestes 1950-2010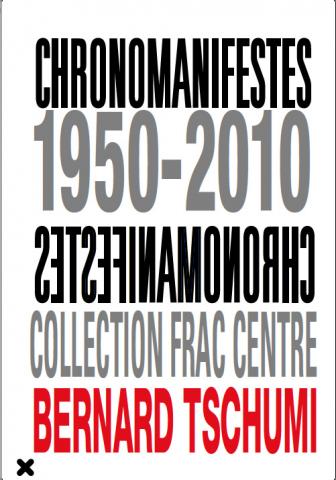 Chronomanifestes 1950-2010
Bernard Tschumi
Conceived as a series of individual manifestos on the city and radical architecture of our time, "Chronomanfestes 1950-2010" begin with a simple observation: even if there are architectures without architects, there can be no architecture without an idea or concept. Architecture invents concepts and materializes them. Each of the artists and architects illustrated in these pages proclaim at a given moment an idea, a vision of the city and of architecture. Before forms, architecture is about ideas. 
Language(s):
English, French
Abstract
Organized chronologically and year by year, the classification employed here is deliberately abstract and far from the official awards or annual grand prizes bestowed by the architectural establishment. It also avoids ideological groupings and geographical origins. The reason is simple. The 1950s marked the beginning of an era of global communication. Very quickly, most of the protagonists illustrated here became acquainted with each other personally or through publications and magazines. They influenced each other. Beyond polemics, a new experimental discourse was in process, and this book attempts to illustrate this point.
Thus, if the caption-manifestos relate to each of the respective works, they can also be read continuously as an illustrated narrative evoking different moments and trends that sustained the city and architecture from the 1950s onward. However, occasional ideological differences between the various contributors make it clear that the strict chronology of the works cannot always follow a classical narrative logic. To make a film analogy, if there are dissolves, there are also jump cuts - that is to say, transitions from one year to another in which two different sensibilities collide and clash. The captions accompanying the works closely follow the outstanding written documentation about each of the exhibited artists and architects prepared by the FRAC Centre....
Bernard Tschumi, 2013
Informations
Language(s):

English, French

Référence:

978-2-910385-83-5

Nombre de pages:

128

Couleur(s):

Black and white - 80 illust. env.

Type de reliure:

soft bound

Dimensions:

1 × 13 × 18 cm

Poids:

150 g

Partenaire:

Frac Centre

Auteur:

Tschumi Bernard