Ettore Sottsass Jr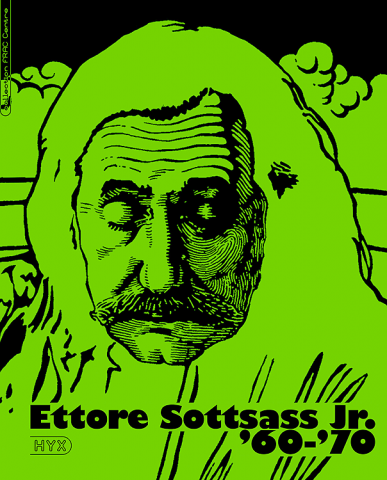 Ettore Sottsass Jr
60-70
This book is the first one to be devoted to the " radical years " of Ettore Sottsass Jr. Considered as one of the most important designers of the XXth century, and present in the collections of the greatest museums, Sottsass, who is the winner of a lot of prizes, has never given up developping a practice that is in the crossing of art, architecture and design. He is also a model that cannot be ignored for the young generations of architects...
Abstract
The idea of this book, which has been designed by Milco Carboni, the person in charge of the records of the designer during over 17 years, as well as all is publications and exhibitions, is to deal with this period of intense creation through a selection of works and texts that are previously unpublished for the main part.
Published in the FRAC Centre collection, this book gathers together unique works and projects - drawings, furniture, objects, ceramics, photographs, bills, written works, architectures, etc - where Sottsass frees himself from the principles of functionalism and rationalism in the field of architecture to favour the sensoriality, the rite dimension, and to invent a new " projectual " language.
Internationally known as one of the supporters of the renewal of design and architecture, Sottsass ignores the boundaries that are conventionally established between the various disciplines. His work is based on a principle of " crossed fertilization " which is marked by Hinduism and his intense spirituality. He took part in the majority of post-war artistic experiences, in particular those of the " Beat Generation " with which he claims a peaceful culture of the revolution. " Ettore Sottsass Jr 60' 70' " offers to us a new poetics where irony, provocation and experimentation mix, and is an essential key to the understanding of the work of one of the most important designers of the XXth century.
Informations
Language(s):

French

Nombre de pages:

296

Couleur(s):

four colours - 300 illustrations

Type de reliure:

hard cover

Dimensions:

1 × 24 × 30 cm

Poids:

1750 g